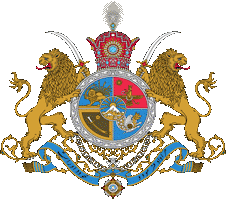 اعلیحضرت همایونی شاهنشاه آریامهر رضا شاه دوم پهلوی
Washington DC November 22 2008
Part 1
اعلیحضرت همایونی شاهنشاه آریامهر رضا شاه دوم پهلوی
Washington DC November 22 2008
Part 2

SHAH'S DREAM

Iranian Toddlers Taught About Martyrdom Over Gaza Fighting

SHAHANSHAH PICTURES OF GLORY LQ

REZA SHAH THE SECOND - UNITY SPEECH

DEDICATED SHAH

Mummy in Kurdestan

REZA SHAH THE SECOND'S PHOTOS IN IRAN!

An Iranian compatriot visiting our Emperor's temporary resting place in Egypt.

افشاگری رضا ملک از زندان / قسمت 1
افشاگری رضا ملک از زندان / قسمت 2

IRAN NESHASTE AST !

Her Imperial Majesty Shahbanou Farah Pahlavi at Cairo-2567

Doroode Man - Shahanshah Aryamehr

Shah of Iran - Part 2

Bozorgdashte Shahanshah Aryamehr

Miras- Jame Eshgh

Ma mard nistim - Shaahin Najafi &tapesh-2012 rap fars

Singer in blood , shahin njafi

TRANSLATED: CYRUS THE GREAT PRESIDENT BUSH SPEECH

توهین آخوند مطهری به ایرانیان و چهار شنبه سوری iran&mollas

تو دهنی دانشجویان به پاسدار لاریجانی در دانشگاه شیراز

Iran during the Shah

خائن کیست؟

ketab-1984

Mani Turkzadeh: VIDEO BARAYE REZA FAZELIYE AZIZ
A TRIBUTE TO MY DEAR FRIEND THE FEARLESS REZA FAZELI A TRUE WARRIOR!
Mani Turkzadeh: ANOTHER TRIBUTE TO MY DEAR FRIEND!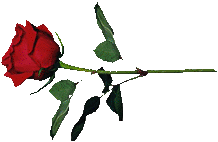 Mr Reza Fazeli passed away today after having struggled with an illness for some time.

Mr Fazeli was the target of an assasination attempt by the Islamic Republic occupying Iran in the late 80's/early 90's. Mr Fazeli survived the assasination attempt however his son who was with him during the attack died from the injuries he had sustained. Having buried both his son and later on his daughter, these events only lead to Mr Fazeli's convictions being further strengthend and kept him going stronger than before - his main message which he conveyed through his television programmes/documentaries was to teach Iranians to use their own brains and think for themselves rather than following others like sheep. Mr Fazeli was a vocal educator on Islam to a population who for 1400 years have been indoctrinated never to question or second-guess this backward ideology and furthermore brainwashed with lies and exaggerations about Islam. Along other notable individuals who have mustered the courage to stand up and speak up against the taboo topic of Islam, Mr Fazeli helped educate many Iranians in regards to the backward and downright anti-human/anti-Iranian teachings of the Arab ideology of Islam. His service to the Iranian nation will not be forgotten and his presence will be direly missed.
http://aryamehr11.blogspot.com/2009/04/reza-fazeli.html

JAVID SHAH BY: MANI TURKZADEH